Carrie Ganz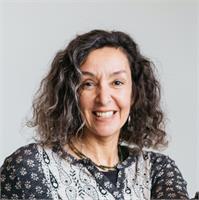 After a long dance in and out of yoga practice I began to study more seriously about 15 years ago. I practiced for many years and taught yoga at studios in the Washington, DC area. My focus is on alignment based yoga wth an emphasis on freeing body, mind and spirit through the the deep reconnection to a more life enhancing and life sustaining way of moving and being in the world. Our bodies and minds have long formed habits and the more we become aware of our habits the better we can reshape our posture and utilize our breath. Through our work with poses, breathing and meditation we can rediscover the body's own powerfully healing wisdom.
This path through our bodies takes us right to our heart deepening our awareness and awakening our spirit. Our yoga is a path toward feeling more at home in the great gift of our body.
I've been teaching yoga since 2006 and teach classes that create an atmosphere of exploration, of trust in ourselves, increasing awareness and respect yoga practitioners at every level.
Carrie Ganz instructs the following:
The Flow Yoga class is open to everyone, regardless of practicing experience. Although if you are not familiar with yoga at all, we do reccommend you taking a Slow Flow, Taoist, or Yin Yoga class first. Basic postures will make up the flow in this class, with advanced variations being offered for our more seasoned yogis. All-Levels classes will include a short meditation to focus the mind, followed by a flow sequence to strengthen and relieve tension in the body, and will close with a savasana, deep relaxation of the body and mind.