Yin Yoga
This class is taught by: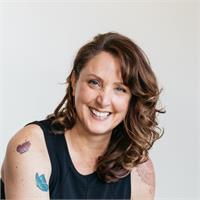 For many people, yoga is a path to improved health and wellness. For me, yoga has become a way of life. After years running corporate HR departments and emphasizing wellness, I realized it was time to reboot. Yoga improves mindfulness, reduces stress, and it's a great workout. Now I get to focus on evolving my yoga skills and sharing what I've learned with others.
My style of yoga is a creative, energetic and strength building Vinyasa flow that focuses on connecting breath with movement while also adding a dash of humor. My second love is Yin yoga which allows students to press the pause button on life and breathe while engaged in gentle yet effective stretching, the perfect compliment to the more yang style of yoga, Vinyasa.
I began practicing yoga to manage migraines, back and neck pain that I suffered with the majority of my life. However, I found yoga spiritually empowering as well as physically therapeutic. I learned the importance of connecting breath with movement to calm the mind and the importance of making time for yourself. On this journey I found a new path to health and happiness, and felt a strong calling to share it with others.It's important not to take yourself too seriously and I enjoy making yoga accessible to everyone. Focus on improvement, not mastery. Success doesn't have to be a full lotus pose or a 10-minute handstand. For me, success meant improved fitness, flexibility, and reduced pain.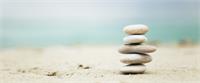 Yin is the feminine, dark, passive, receptive, reflective, withdrawn, cool, introspective aspects of life. Yin yoga was developed to penetrate deep into connective tissue expanding flexibility while invigorating the energy centers of the body (nadis) to release blockages and increase your energy flow. The primary differences between Yin Yoga and many other forms of yoga is that you are encouraged to NOT use your muscles and passive poses are held for several minutes allowing the body to move beyond the initial 30 seconds it takes the muscle to relax and stretching to occur. Static stretching is excellent to increase range of motion. Therefore if you are tight due to repetitive movement from other sport activities or your day job keeps you in the same position 8 hours a day or your body has aged – Yin yoga will help stretch it out. Yin Yoga is also great for reducing stress in the body and mind. Holding poses without distraction for several minutes teaches us to relax. We begin to release tension that is deeply engrained in our muscles.
Upcoming classes: