Movement and Mindfulness
This class is taught by: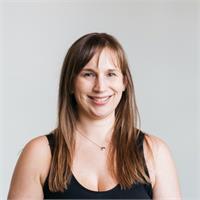 As an instructor, Lauren looks to get students tuned into their bodies', encouraging them to explore their edge while honoring their limitations. She believes that when we turn our focus internally and become intimately connected to how we feel and who we are, we can experience life more deeply and fully.
Lauren has a steady, grounded presence that has been strengthen through her own personal practice of yoga. She first tried yoga in 2012, looking for low-impact workout, but over the years she realized that yoga had a tremendous impact in other aspects of life off the mat. Her practice helped her reduce stress, increase her health, create more balance in her life, and cultivate her own intuition.
In her Slow Flow class she looks to guide students through graceful and deliberate movement paired with breath, building postures from the ground up for an embodied yoga experience. She takes an all-levels approach, helping beginners create a solid foundation for their practice, while allowing more experienced practitioners dive deeper into their own practice.
Lauren completed her 200-hour yoga teacher training under the guidance of Andrew Tanner and Laura Aherns and credits much her personal growth in the last year to the entire E3 family of instructors.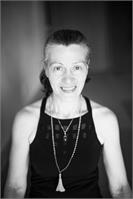 The long journey I've been on to know myself, has now brought me to yoga and coaching. A Certified Life Coach and Intuitive Healer, the work I do is an amalgam of the two disciplines. My approach to healing and transformation flows naturally from my belief that we can know ourselves and we can keep the promises we make to ourselves. I allow for big dreaming, and enjoy going deep. I facilitate a transformational process where my intuition supercharges deep exploration to build awareness, support clearing and allow for shifts to occur naturally. My training as a coach brings things down to earth, with skills, tools and real-time support to create forward movement. In a session with me, I will question you, challenge you and hold you accountable — and I will champion you, encourage you, and acknowledge your brilliance. In every session, I will reflect back to you the vision you create through the work we do, and I will not let you give up on yourself. I promise we will work hard — and you will love it!
This class is a mindful movement class, appropriate for anyone to attend. Gentle enough for beginners, with the element of mindfulness, it can be found helpful and enjoyable for any yogi :)
Upcoming classes: