Soul Flow Yoga
This class is taught by: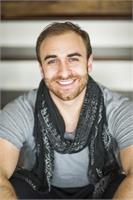 Founder and Director of Elements3 Yoga. An entrepreneurial yogi with a light hearted approach. He began his yogic teaching over 10 years ago in a form of Taoist yoga and healing under Jae Hun Lee, spending five years living a monk-like life with eight other disciples in the midst of crazy New York City. Andrew later went on to train with hatha yoga master Dharma Mittra and Andrei Ram for 4 years and completed the Dharma Yoga 200- and 500-hour teacher trainings. Andrew's classes will stir your body and soul. Expect yourself to laugh at enlightenment and not take oneself too seriously. Andrew's background in Religious History and Psychology allows him to relate the ancient practice of yoga with the dramas of our everyday lives, leaving us inspired to pursue our highest self. His strengths as a teacher include inspiration, humor, teaching beginners, inversions, and hands-on assists. Andrew also travels and speaks regularly for the Yoga Alliance. More info at andrewtanner.com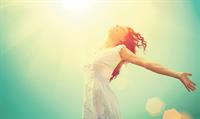 This harmonious flow class begins with meditation, chanting, and gentle hand mudras to focus the mind. The flow of postures draws from the teachings of Mark Whitwell and TKV Desikachar (known for seamlessly combining breathwork, bandha, and posture) and Dharma Mittra (famous for teaching heart opening backbends and inversions.) The postures are guided in a slow manner giving new students time to work on postures and advanced students opportunities to try more challenging holds or variations. New students are encouraged not to try any inversions without the teachers help. People learn inversions by observation then practice of preparatory techniques and over time are able to practice them in the flow of class. Class ends with a ten minute shavasana and sanskrit chanting to live guitar or harmonium. Prepare yourself for bliss and lots of positive philosophical messages. Om.
Upcoming classes:
Sign Up

Wed

Jul 26 6:15 pm - 7:45 pm

with

Andrew

Tanner