Aerial Yoga All Levels (intermediate)
This class is taught by: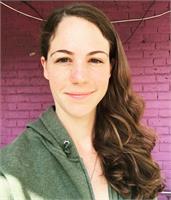 In Steph's classes you'll open your body and mind, strengthen your core, breathe, and relax deeply. Through physical challenge and internal focus, you'll journey deep inside yourself and your body, restoring your natural internal balance, which will inevitably help you cultivate the values you hold highest for yourself in your life.
I have been doing yoga since 1999 but only discovered aerial yoga in 2015 when Andrew offered me a free trial class on a whim. While I've enjoyed and benefited from a regular yoga practice, I was immediately hooked on aerial yoga. While definitely being the most interesting and challenging thing I've done in a long time, aerial yoga has also allowed me to face and overcome fears, to strengthen my body, and to open my heart in ways I never achieved with traditional yoga.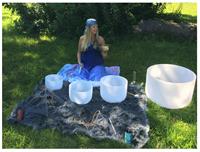 This is my story... Many years ago I embarked on a journey of healing and evolving, trying to raise my vibrations. Back then I didn't understand what I was instinctively trying to do. Growing up in a small town in Connecticut, in a dysfunctional and abusive home, I was like many other wounded healers. I desired a better life. I would often day dream about running away to find the perfect family. The first time I actually ran away, I was 4 years old. I made it many miles from my babysitter's house to a friend's back door. My friend wasn't home, so I curled up on the back porch and fell asleep. That was the first attempt of many tries to escape from my life.

Many kids would ask each other, "if you could have any super power what would it be?" I always thought to myself, I would want the power to heal. I recall wanting to heal the world of all negative feelings, including pain and fear, and now recognize I wanted to heal myself of all those things, too. In my practice, no one will get on my table for a healing session for something I, myself haven't had to work through.

It has taken me many years to have courage to share my story with others, but I realize the importance of letting others know they are not alone. None of us are alone on this journey.

Back in 2004, I transitioned careers from a business analyst at a prestigious college to an intuitive healer. I knew business analyst was not my life's purpose. I decided to search for more.
I flew out to Hawaii to run the Honolulu Marathon. While I was there, I received an acupuncture treatment. I knew at that moment I wanted to pursue a career in energy work. I returned home and began doing research about where to study. I ended up going to massage school. Studying every energy class in which I could enroll, I became certified in Reiki and massage therapy. After practicing massage for many years, I continued to seek other alternative healing practices. I worked with a shaman, and did some soul searching. I realized I needed more work on myself. I have seen many different healers and worked independently. I have certifications in Massage Therapy, Personal Training, Thai Massage, Reiki Master Teacher, Sound Alchemist, and many more. I use a little of everything I have learned, as well as my own gifts, when doing all of my healing sessions.
This journey hasn't always been easy BUT it has been worth every minute. It is because I am worth it. Now it is the time for you to begin your journey. Are you ready to take the first step toward your full potential?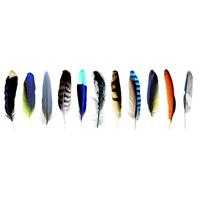 In Aerial Yoga All Levels classes, all levels of practice are welcome. If you are still quite new to Aerial Yoga, this class will definitely challenge your limits physically and mentally, although plenty of modifications and baby steps into more advanced poses will be offered, as you build your practice. If you've never experienced Aerial Yoga, we strongly reccommend you to attend the Aerial Yoga Basics class before attending any other Aerial Yoga class, for your comfort and more ease in your practice, as you are learning.
In this class, you will practice all the main poses, beginner and intermediate transitions for Aerial, as well as intermediate level poses. As always, we will finish with a restful and restorative savasana.
Please note the below contraindications.
This class is not safe for individuals with any of the following conditions: Easy onset Vertigo, Fainting, Carpal Tunnel Syndrome, Sinusitis, Recent Stroke, Botox(within 6 hours), Recent surgery, Glaucoma, Hypertension, Carotid Artery Stenosis, Hiatal hernia or spinal instability, anyone taking anticoagulants or aspirin therapy, high or low blood pressure, history of heart conditions of any kind, pregnancy beyond the first trimester, more then 50lbs over weight, epilepsy, eye pressure problems, inner ear problems, other conditions - check with your doctor if it is ok for you!!
*If you need to cancel a booked class, you must do this 24 hrs or more before the class start time, otherwise, it will still be deducted from your class pass / drop-in. We have put this policy into place because of the limited space available in each class, and for anyone on the waitlist to be notified with enough time of an opening. Thank you!
Upcoming classes: